Boomers whey protein is a simple and cost effective way of getting more protein into your diet. We only supply completely pure and natural unsweetened whey protein powder that is flavourless and easy to mix. This makes Boomers powders extremely versatile because you can use it in whatever you want and however you want! …Shakes, smoothies, yoghurt, oats, soups, sauces, thousands of recipes.
Interested in this product? 
All of our products are available in store. Delivery may also be arranged depending on your location. Contact us today to find out more.
Product Details
Boomers 100% Whey Protein Isolate Powder
Unflavoured
No sweeteners
No fillers
No bulking agents
Preservative free
Gluten free
Get in Touch

We can assist you on your journey to good health. Feel free to contact us for more information: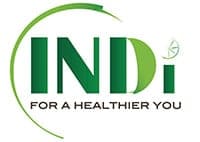 Debra Wicks
Amy Williams
Caitlin Kingsbury