Personalised Dietary Counselling
For a healthier you
Dietary services in the Perth and Mandurah region, offering individualised treatment to give you the knowledge and skills you need to achieve your desired goals.
Dietary Services for Lasting lifestyle changes 
We understand that everyone's lifestyle and nutrition needs are different.
Whether you have a condition such as diabetes or coeliac disease that requires expert nutritional advice, or need support to achieve your weight loss goals, Inspiring Nutrition is here to help you make lasting lifestyle changes for a healthier you.
Inspiring Nutrition Perth is an Accredited Practising Dietitian Centre with over 25 years' dietary counselling experience and an ongoing commitment to providing exceptional dietary services at several convenient locations in the Peel to Perth Region. We also provide services for NDIS recipients, along with mobile dietetic services (see our Dietary Services page for details).
Areas of speciality include Bariatric surgery care, eating disorders, food intolerances, IBS (irritable bowel syndrome), sports nutrition, and weight loss.
Your health is your number one priority.
Make an appointment today for nutritional counselling that will equip you with the knowledge and skills you need, along with practical advice and professional support to help you achieve your desired goals.
Dietary counselling Perth and Mandurah
Inspiring Nutrition consults in various locations including Mandurah, Baldivis, and Mount Pleasant.
Mobile Dietetic Services
A mobile service is also available for HCP and DVA recipients, and NDIS participants on an agency-managed fund, via Life Ready Mobile. Get in touch for further information.
How Inspiring Nutrition can help you
Healthy Eating and Weight Management
Put simply, healthy eating is all about consuming a variety of different foods that provide you with the necessary nutrients to optimise your health and reduce chronic disease risk.
Having a positive relationship with food is also an important part of healthy eating. At Inspiring Nutrition, we work together to decide what healthy eating means for you and how you can achieve it.
Healthy Eating and Health Conditions
At Inspiring Nutrition, we have a passion for improving your health and well-being, with experience and expertise in managing various health conditions, gastrointestinal disorders, gut health issues, food intolerances and allergies.
Find out more about these conditions and how our dietary services can help you.
Healthy weight loss
Whether you are starting on your weight loss journey and need help to get you on the right track, or have had or are considering weight loss surgery, Inspiring Nutrition is here for you.
Find out more about our Healthy Weight Packages and how I can help you in your weight loss journey.
NDIS participants
Inspiring Nutrition can provide services for NDIS participants who are on a self-managed or plan-managed fund.
You can access dietary services and support for various conditions, personalised meal planning and support for PEG feeds, or help with the way you eat and to understand the food you need.
For those on an agency-managed fund, access to mobile dietetic services with Debra is available via Life Ready Mobile. Life Ready Mobile provides a range of allied health services for NDIS participants, HCP (home care package) recipients, and DVA (Dept of Veterans Affairs) clients.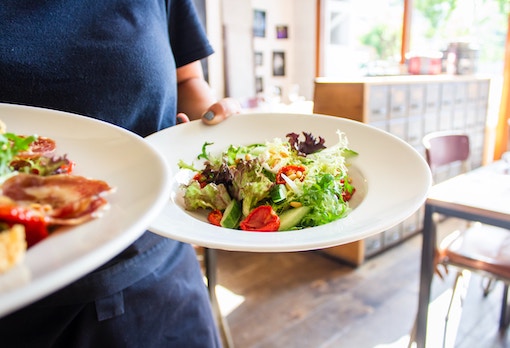 Dietary and weight loss products
We have a range of products available to help you reach your healthy lifestyle goals, including
Supplements
Portion Control products
Meal Replacements
Books
Visit our shop to view our range.
Meet Our Dietitian
Helping you to build a healthy lifestyle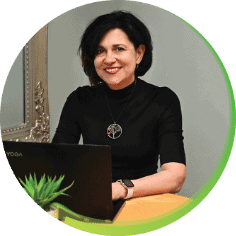 Debra Wicks
APD ANBSc (Nutrition & Food Science – Dietetics)
Debra completed her undergraduate degree in Nutrition and Food Science at Curtin University and in addition, she also completed her Honours in Dietetics and was awarded First Class Honours.
Since graduating, Debra has worked in a variety of settings including a clinical role at the Peel Health Campus and established her own private practice in the Peel region.
Debra works with patients across a range of chronic health conditions including diabetes, cardiovascular disease, and muscular skeletal disease. Areas of special interest and practice include weight management, with a particular expertise in bariatric surgery, gastrointestinal disfunction and food intolerances.
Most recently, Debra has developed a portion control dinner set and written a healthy eating cookbook.
Outside of work, Debra loves to swing dance and spend time exploring our beautiful state caravanning.
Consulting Locations
Services are available at a number of clinics in the Metropolitan and Peel region of WA, as well as mobile services via Life Ready Mobile.
Allied on Anstruther
80 Anstruther Road
Mandurah WA
Baldivis Medical Centre
6/7 Minden Lane
Baldivis WA
Reynolds Road Medical Centre
Level 1/39 Reynolds Road
Mount Pleasant WA
Mobile Dietetic Services
For HCP and DVA recipients, and NDIS participants on an agency-managed fund, access to mobile dietetic services with Debra is available via Life Ready Mobile.