Formulite Lupin Soup 500g Bag – Vegetable Flavour
Enjoy this satisfying snack and feel fuller longer with Formulite's Lupin Soups – each bag contains 14 serves
Interested in this product? 
All of our products are available in store. Delivery may also be arranged depending on your location. Contact us today to find out more.
Available in 3 delicious flavours – Vegetable, Beef & Chicken and packed with the many dietary benefits of lupin.
Formulite has also included vegetables, spics and herbs blended with lupin flakes to provide a soup that is very high in protein, probiotics, fibre and antioxidants, low in carbs and fats and is gluten and dairy free.
Formulite Vegetable Lupin Soups are also vegan!  They contain no artificial colours, flavours or preservatives.
Best of all, Lupin is renowned for increasing satiety (a feeling of fullness thereby reducing cravings); helping to lower your food intake through the day.
Get in Touch

We can assist you on your journey to good health. Feel free to contact us for more information: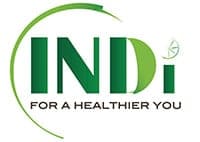 Debra Wicks
Amy Williams
Caitlin Kingsbury