The new BN Multi Chewable and Capsule is a multivitamin designed specifically for your nutritional well being.
The newest addition to the BN Multi-range, the BN Multi Capsule is designed for a smooth transition should you prefer a capsule following your first few months post surgery on a chewable multivitamin.
This formula was designed for you with the highest quality, most bioavailable nutrient forms, easy to digest and absorb while including a comprehensive B-Complex and trace minerals. BN Multi's are hypoallergenic and have no food colouring. Your ability to absorb vitamins post surgery has forever changed.
Interested in this product? 
All of our products are available in store. Delivery may also be arranged depending on your location. Contact us today to find out more.
Get in Touch

We can assist you on your journey to good health. Feel free to contact us for more information: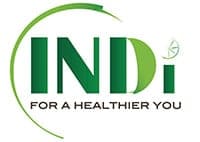 Debra Wicks
Amy Williams
Caitlin Kingsbury