Elimination Diet Handbook
This handbook is used for the investigation and management of people with suspected food intolerance. Dietary elimination and challenge testing is a complex process and should be done with medical and dietetic supervision. The handbook has chapters that cover:
Elimination diet – A step-by-step guide
Food charts & shopping guide
Gluten-free foods, Gluten-containing foods
Dairy foods
Soy
Good nutrition
Menu planning
Nutritional supplements
Toiletries & personal care products
Medications
Personal & home environment
Interested in this product? 
All of our products are available in store. Delivery may also be arranged depending on your location. Contact us today to find out more.
Get in Touch

We can assist you on your journey to good health. Feel free to contact us for more information: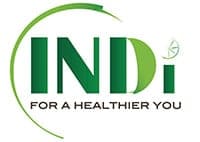 Debra Wicks
Amy Williams
Caitlin Kingsbury