About Us
Inspiring Nutrition Perth
About Us – Inspiring Nutrition Perth
Inspiring Nutrition Perth is an Accredited Practising Dietitian Centre.
Our team specialise in nutritional counselling that will help our clients make lasting lifestyle changes. We understand that everyone's lifestyle and nutrition needs are different so we will provide you with personalised practical advice, professional support and the accountability you need to achieve your personal goals.  
The Dietitians at Inspiring Nutrition are warm and empathetic. Our friendly, welcoming demeanour puts people immediately at ease when they visit our Centre. 
We will help you achieve your individual nutrition goals by giving you practical and realistic advice.   Our areas of speciality include Bariatric surgery care, eating disorders, food intolerances, IBS, sports nutrition and weight loss.
Expert nutrition advice and clear direction to achieve your personal goals.
Get in Touch

We can assist you on your journey to good health. Feel free to contact us for more information: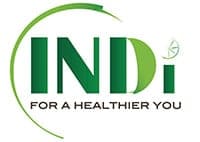 Debra Wicks
Amy Williams
Caitlin Kingsbury