Plexus XFactor Plus™ Multivitamin Supplement
Your daily dose of health
Your multivitamin should help you stay healthier and feel better. XFactor Plus does just that—with premium, bioavailable forms of vitamins and minerals, and a high-potency B vitamin complex. It's the multivitamin—redefined.
Interested in this product? 
All of our products are available in store. Delivery may also be arranged depending on your location. Contact us today to find out more.
Product Details
Benefits
Supports immune system health
Supports bone health and strength
Supports cardiovascular system health
Reduces free radicals formed in the body
Supports hair, skin, and nail health
Supports collagen health
Supports cognitive function
Supports memory recall
Features
High-potency multivitamin and multimineral
Ultra-concentrated and superior bioavailability for superior absorption
22 essential vitamins and minerals, including all 8 essential B vitamins
Contains naturally occurring polyphenols
Gluten Free
100% Vegetarian
Non-GMO
Directions
Adults only, take 2 capsules daily.
Get in Touch

We can assist you on your journey to good health. Feel free to contact us for more information: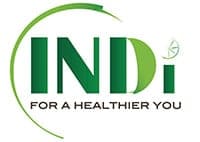 Debra Wicks
Amy Williams
Caitlin Kingsbury