Formulite Coffee Shake Tub
Formulite provides a healthy balance of high-protein, low-carb, low-sugar, as well as a good source of fibre, in one convenient, delicious and nutritious Coffee flavoured shake.
Interested in this product? 
All of our products are available in store. Delivery may also be arranged depending on your location. Contact us today to find out more.
Product Details
Scientifically-balanced, each shake provides your body with the optimal mix of protein, fibre, healthy omega fats, and 24 essential vitamins and minerals – delivering maximum nutrition and weight management control.
This tub allows for 14 serves.
Caffeine level per serve of Formulite Coffee Flavour is approx. 66mg
Enjoy the great coffee flavour.
Dimensions: 13cm (w) x 23cm (h)
Weight: 770g
Get in Touch

We can assist you on your journey to good health. Feel free to contact us for more information: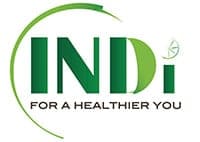 Debra Wicks
Amy Williams
Caitlin Kingsbury